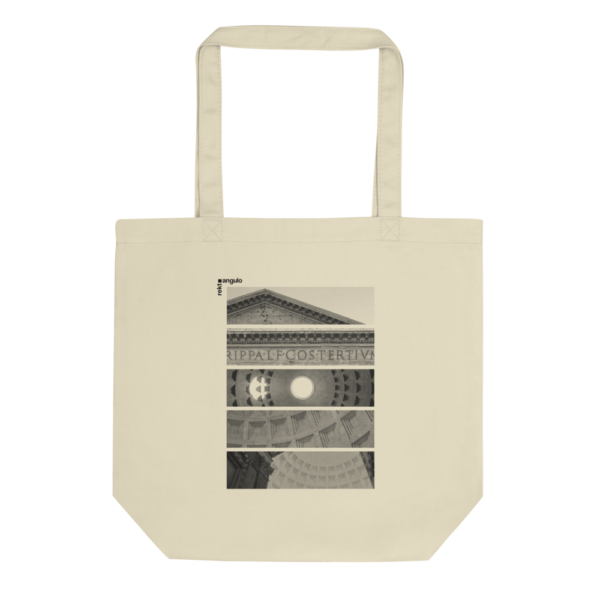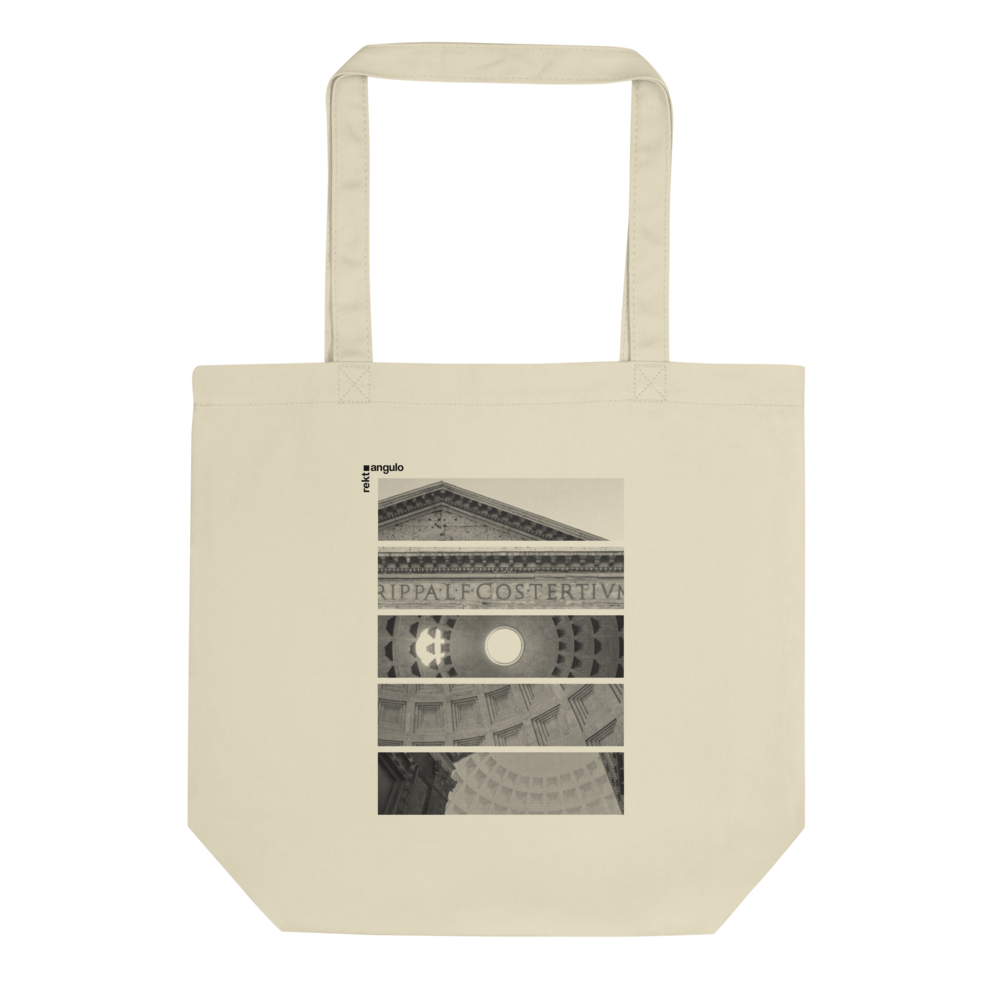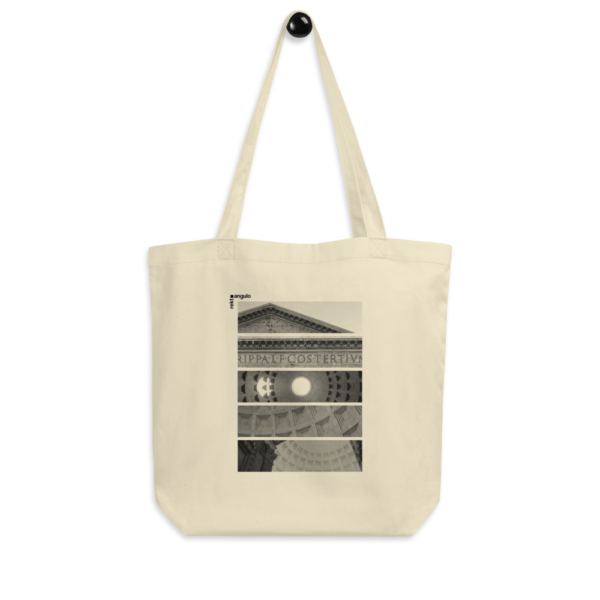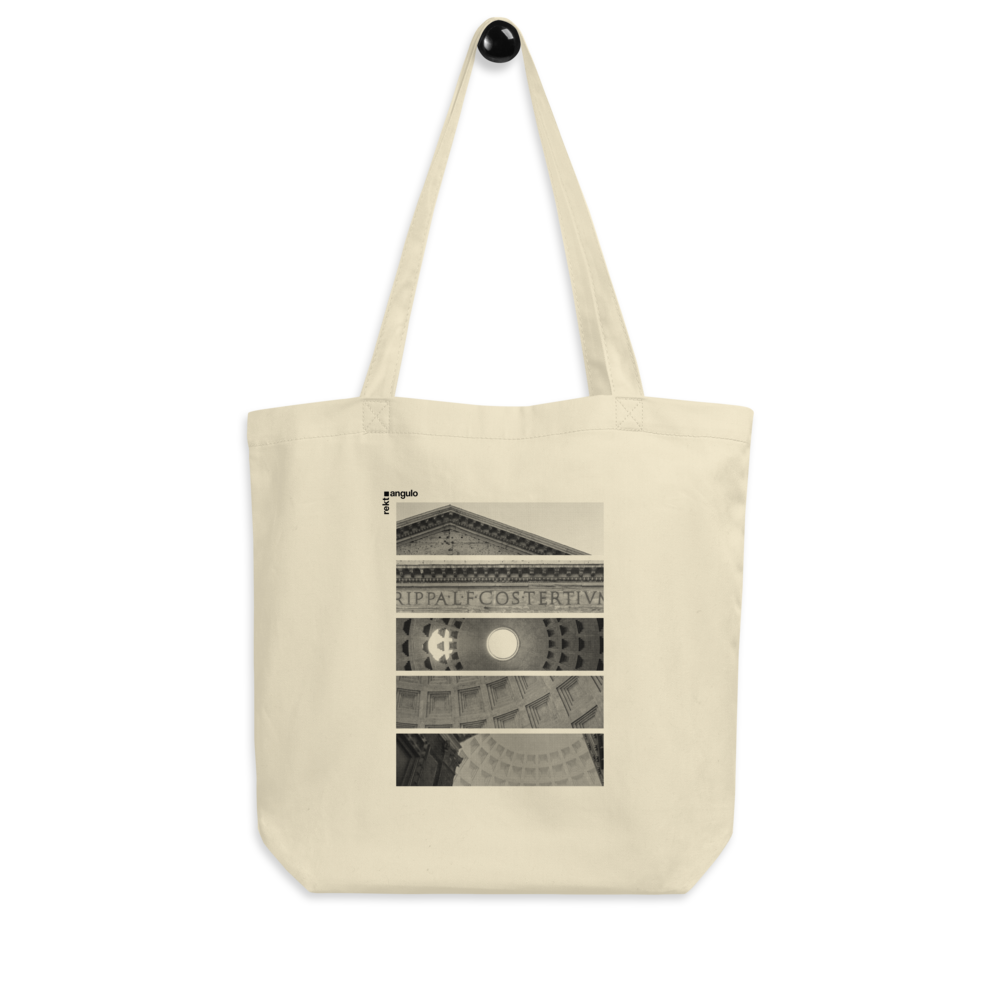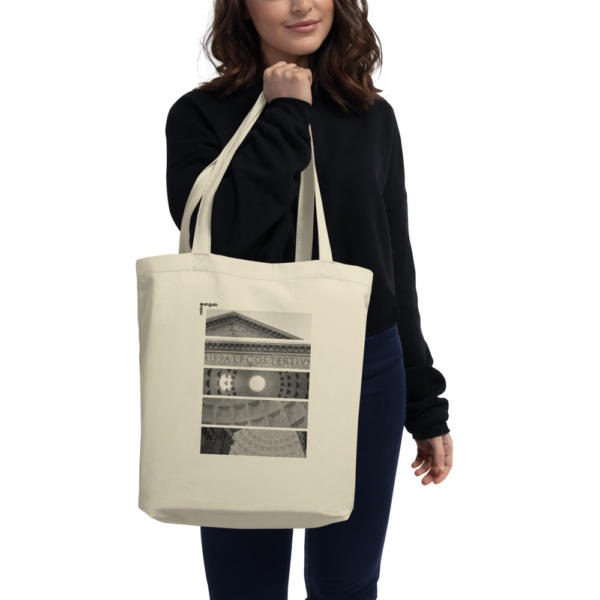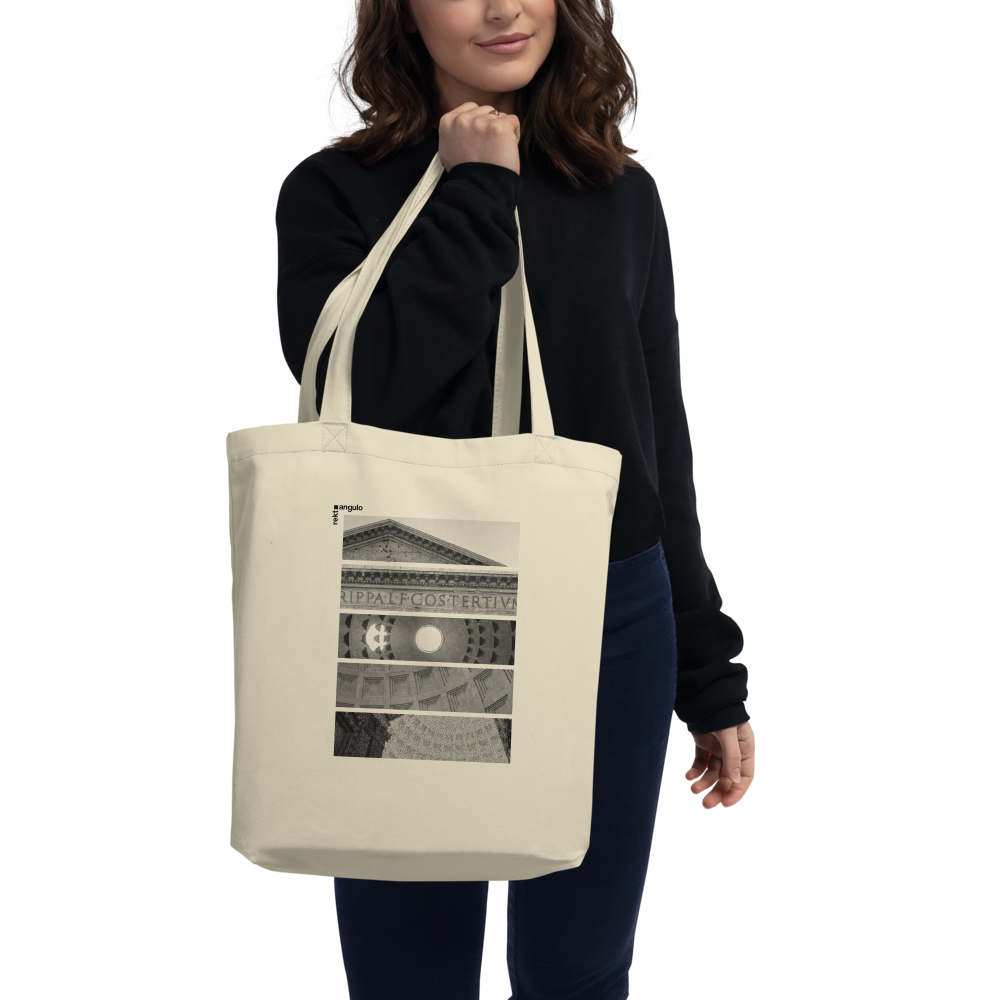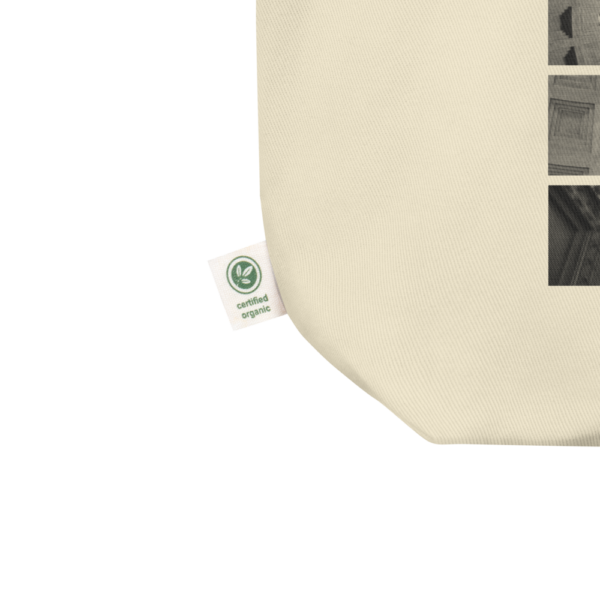 Pantheon. Eco Tote Bag
About the Design
With the construction of the Pantheon between the years 118 and 125, the romans achieved a technical perfection the world had never seen before. This circular temple seemed to defy the laws of physics and gravity, with the space contained withing seeming as if it was truly created by the divine.
It's hard to imagine today, with our modern technology, the incredible challenge that architects and engineers of ancient Rome had to overcome to complete this structure. But after the fall of the Roman Empire, it took humankind over a thousand years to be able to build a structure with an open space the size of the Pantheon (it was the dome of Santa Maria del Fiore, completed in 1446).
Product Details
Say goodbye to plastic, and bag your goodies in this organic cotton tote bag. There's more than enough room for groceries, books, and anything in between.
100% certified organic cotton 3/1 twill.
Fabric weight: 272 g/m² (8 oz/yd²).
Dimensions: 41 x 37 x 13cm (16″ x 14 ½″ x 5″).
Weight limit: 13.6 kg (30lbs).
3cm (1″) wide dual straps, 61cm (24.5″) length.
Open main compartment.
All images are for guidance only. There might be slight discrepancies between the print placement of the catalog photos and the real product. The base color of the tote bag might also vary from order to order depending on the origin of the cotton used.
Shipping & Returns
All our products are made to order. That means they might take a bit to arrive, but trust us, the wait will be totally worth it! Your order will be produced by hand in our fulfillment partner's just for you.
Because your order will be produced just for you, we cannot accept returns or exchanges. However, if your order gets lost or damaged during transportation we will send you a new one free of charge!
3-7 days production time.
1-3 days shipping to most popular destinations.
World wide shipping with tracking code.