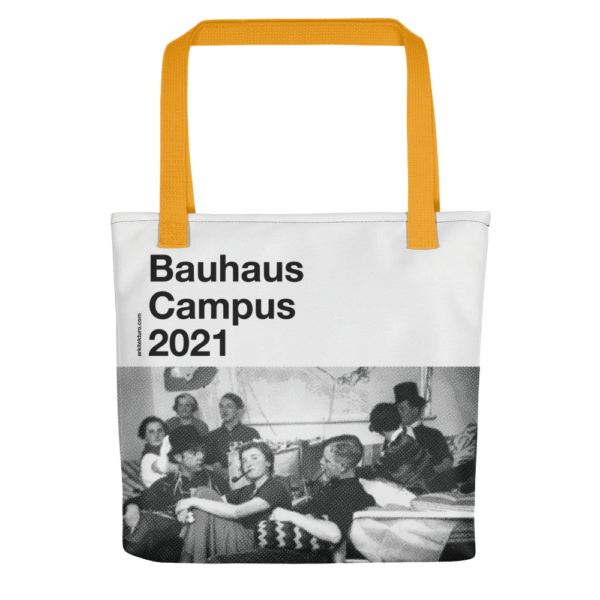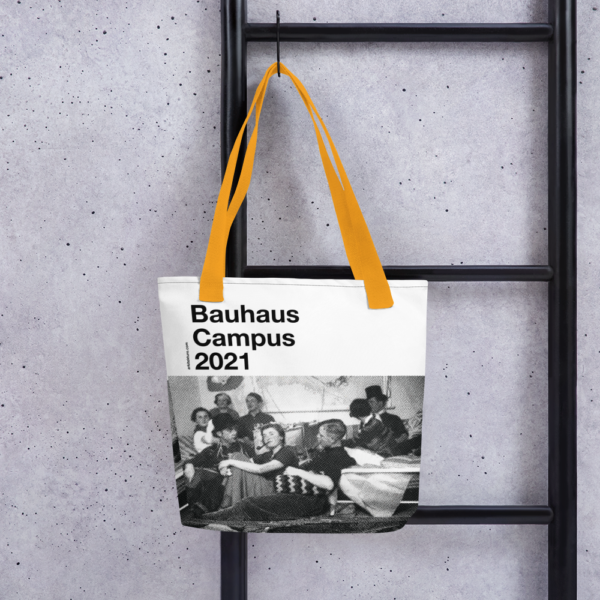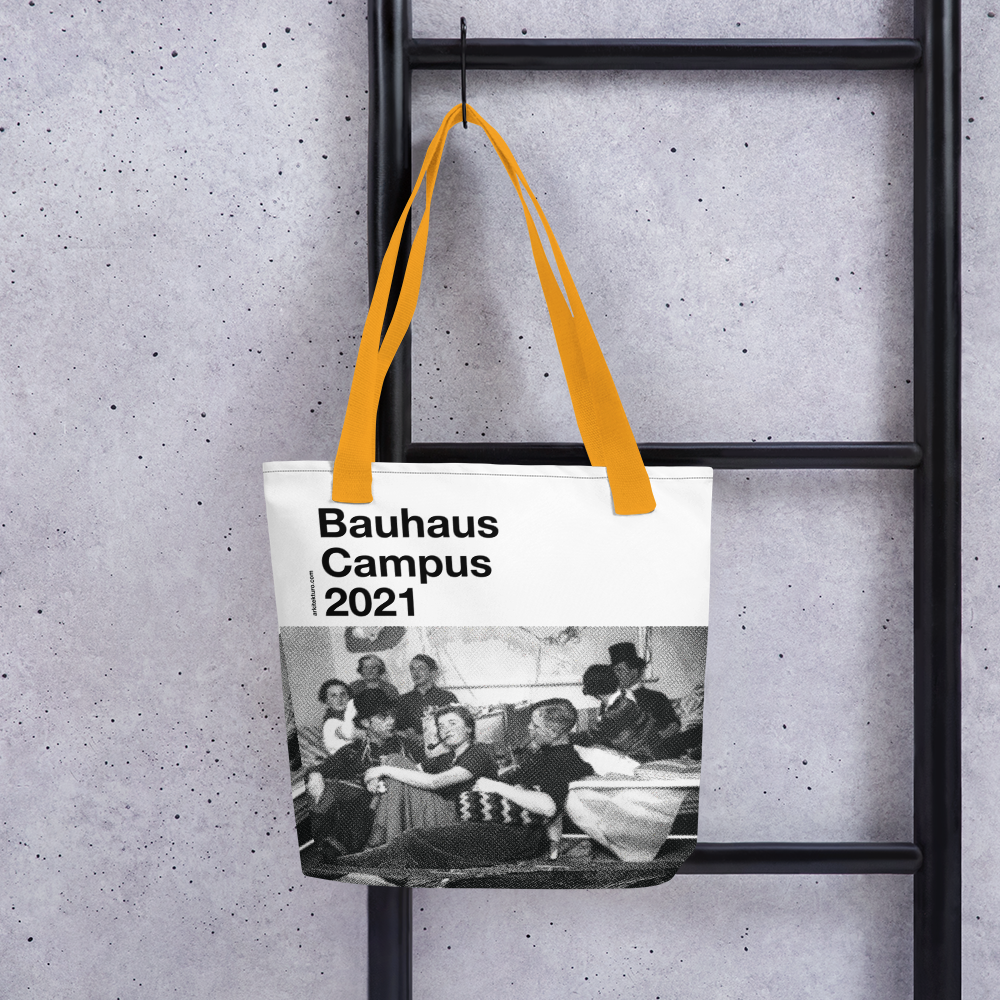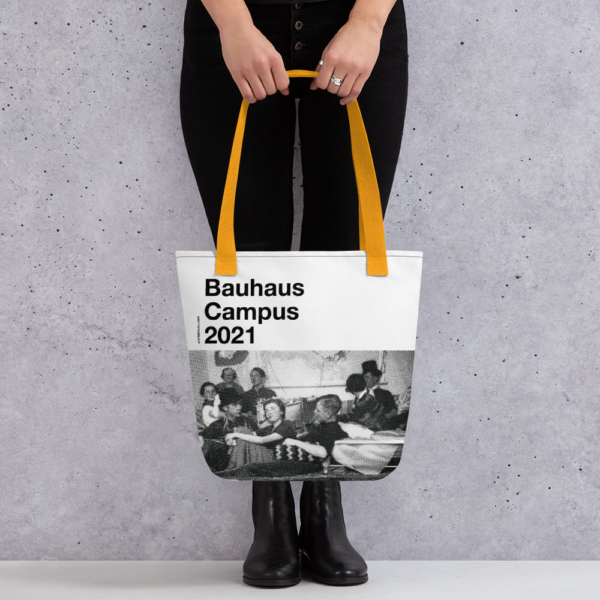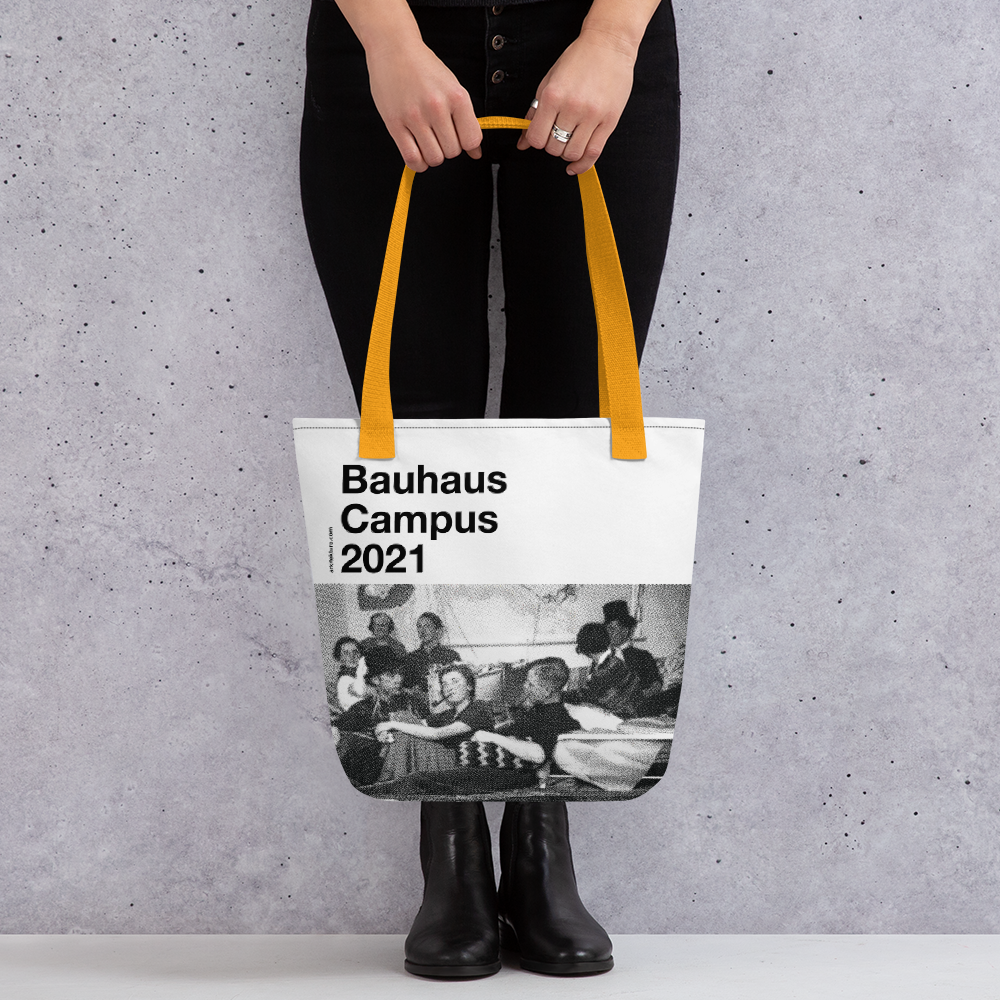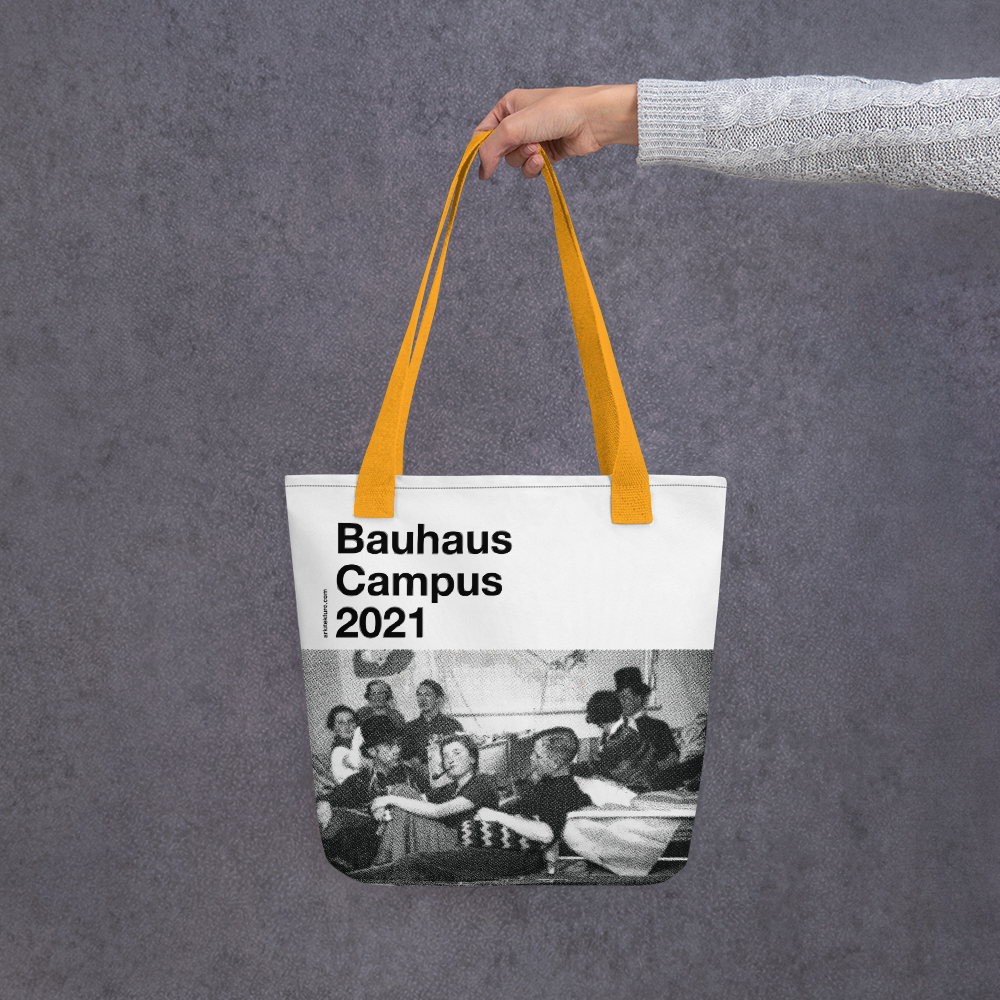 Bauhaus Campus 2021. Bauhaus Dorm Life Tote Bag
About the Design
The Bauhaus wasn't simply an art school, it was that and much more. The Bauhaus challenged what society labeled as "normal" or "correct" and dared to create an environment in which each person's personality could be freely expressed. In a way it became a real-life experiment of what modern living should look like.
Hans Keßler once described the mood at the Bauhaus as bohemian and forgivably childish, with girls dressing in shorts and students "teaching" each other instead of always relying on faculty members.
This image of a party at Hans Keßler's apartment in Berlin in January 1933 perfectly captures that spirit and reminds us that serious stuff can happen when we don't take things so seriously.
This design is part of the "Bauhaus Campus 2021" collection for arkitekturo.com
Product Details
This is a thick, robust and durable bag. Unlike canvas tote bags this bag will keep its shape even when empty, and will easily adapt to anything you want to through in it. It can be used as a purse or as a complementary carry on for your working material such as pens, pencils, rulers, brushes, note pad, etc.
100% spun polyester fabric
Bag 38,1cm x 38,1cm (15 x 15 inches)
Capacity – 10 liters (2.6 US galons)
Maximum weight limit – 20kg (44lbs)
Dual handles 100% natural cotton bull denim
Handle length 30cm (11.8 inches), width 2,5cm (1 inch)
All images are for guidance only. There might be slight discrepancies between the print placement of the catalog photos and the real product.
Shipping & Returns
All our products are made to order. That means they might take a bit to arrive, but trust us, the wait will be totally worth it! Your order will be produced by hand in our fulfillment partner's just for you.
Because your order will be produced just for you, we cannot accept returns or exchanges. However, if your order gets lost or damaged during transportation we will send you a new one free of charge!
3-7 days production time.
1-3 days shipping to most popular destinations.
World wide shipping with tracking code.