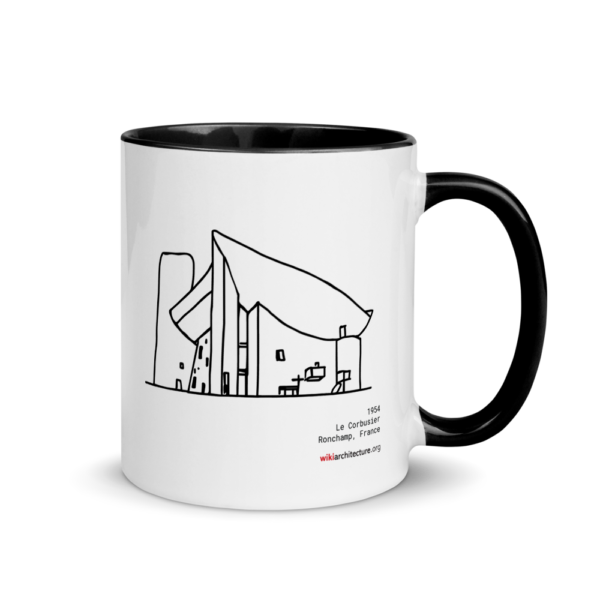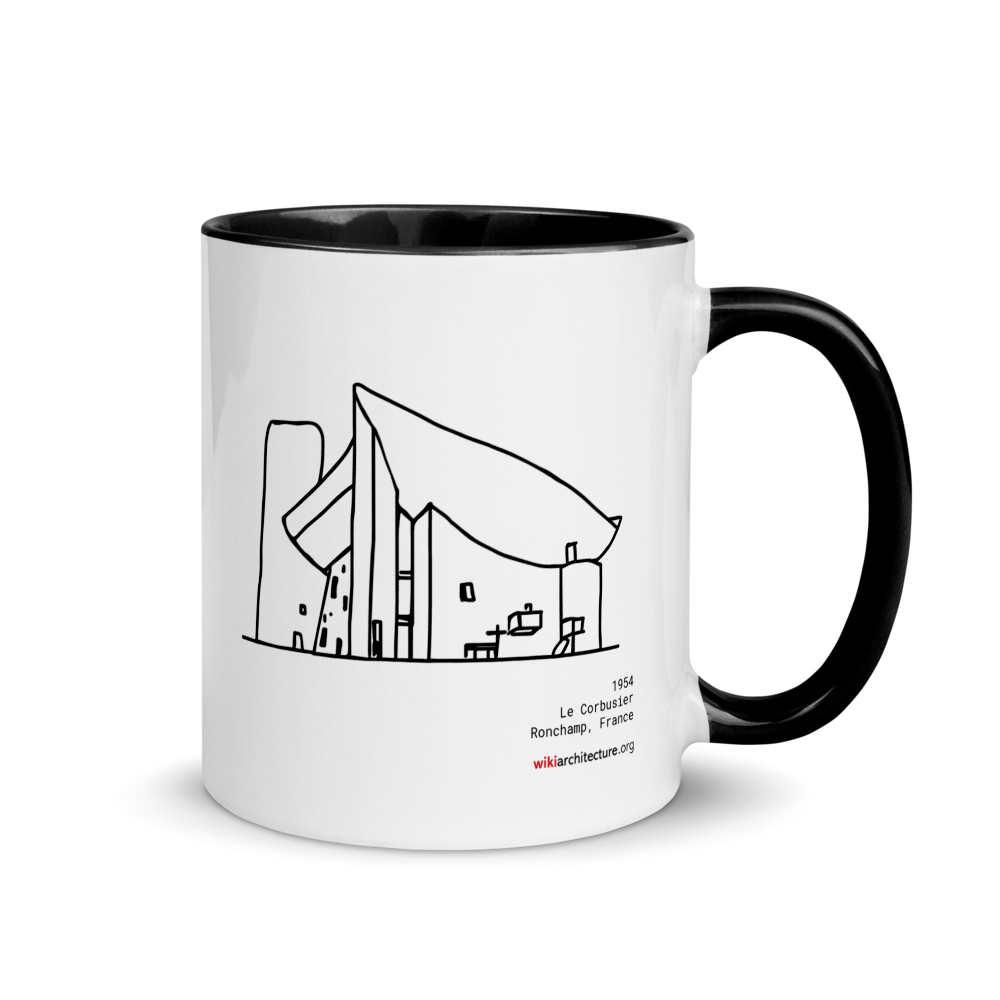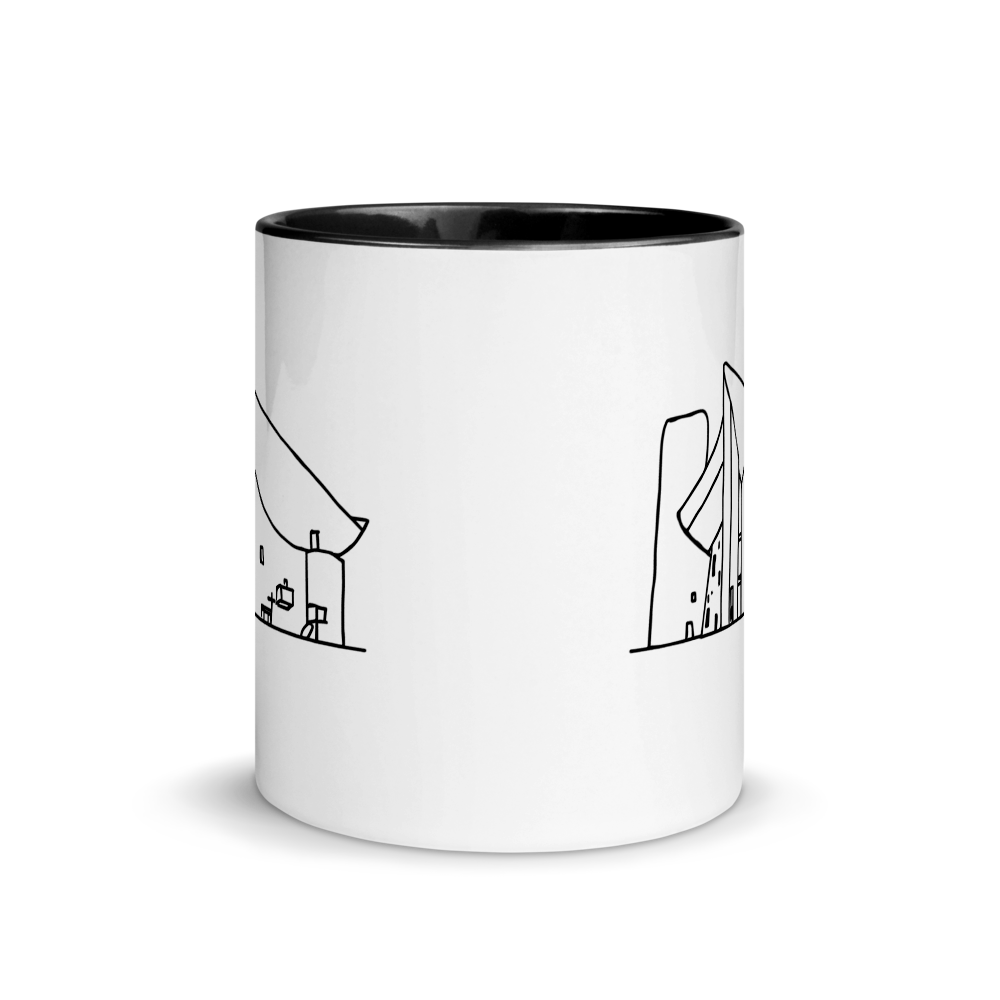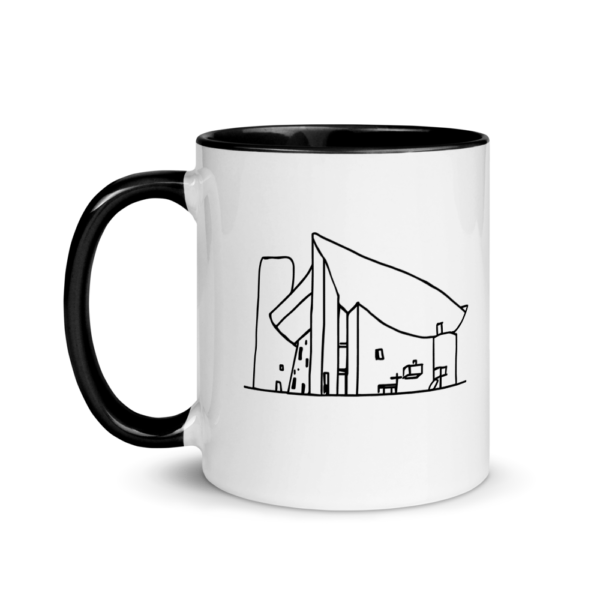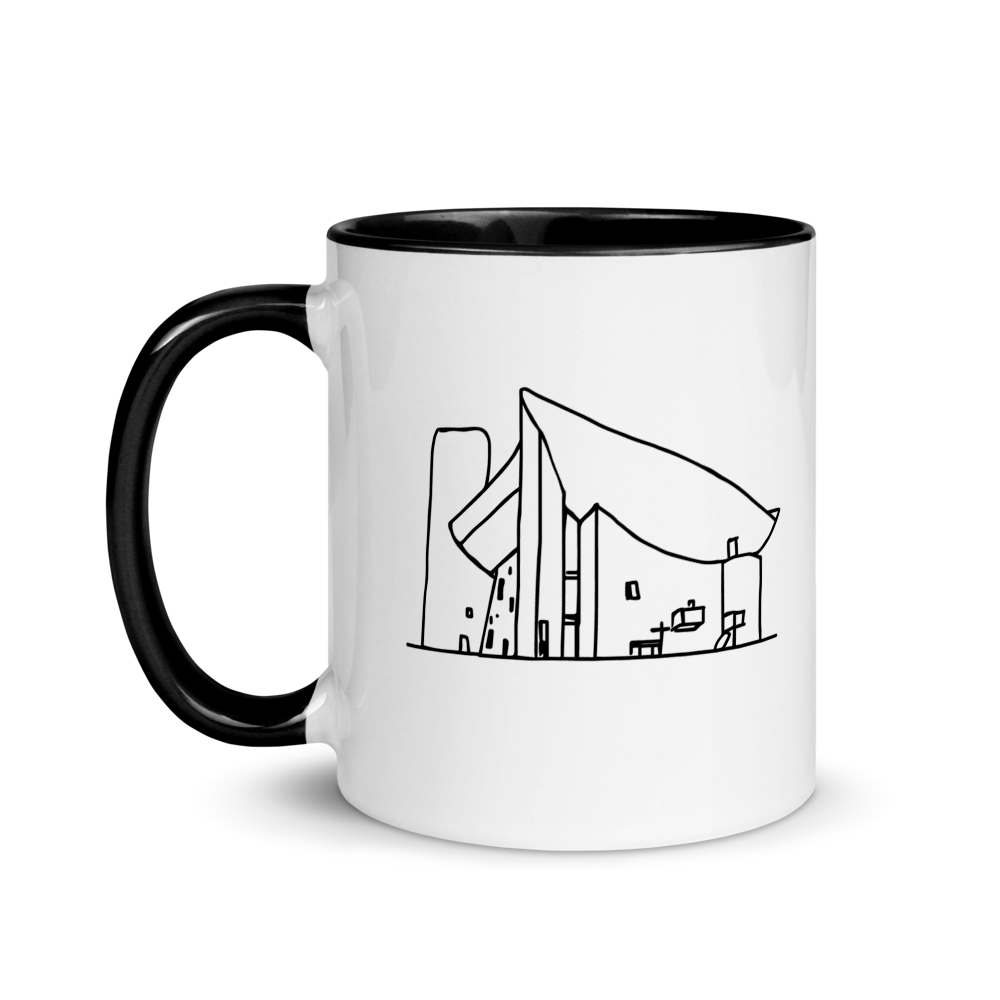 Ronchamp. Ceramic Mug
About the Design
In 1950 Le Courbusier accepted the commission to build a chapel for a catholic church at a pre-existing pilgrimage site which had previously had a stone building that was destroyed during the second world war.
The result was one of the most iconic buildings of all times, Notre Dame du Haut, or as it is usually referred to, Ronchamp, after the village where it stands.
After completion, Le Courbuiser himself described the building as "Forms under light.  Inside and out, above and below… Outside you approach, you see, you are interested, you stop, you appreciate, you walk around, you discover…".
The chapel is currently listed in the UNESCO's World Heritage list.
Product Details
This high quality printed glazed ceramic mug. It is safe for both microwaves and dishwasher.
Glazed ceramic.
Capacity: 320ml (11 oz).
Height: 9,8cm (3.85 inches).
Diameter: 8,5cm (3.35 inches).
Dishwasher and microwave safe.
All images are for guidance only. There might be slight discrepancies between the print placement of the catalog photos and the real product.
Shipping & Returns
All our products are made to order. That means they might take a bit to arrive, but trust us, the wait will be totally worth it! Your order will be produced by hand in our fulfillment partner's just for you.
Because your order will be produced just for you, we cannot accept returns or exchanges. However, if your order gets lost or damaged during transportation we will send you a new one free of charge!
3-7 days production time.
1-3 days shipping to most popular destinations.
World wide shipping with tracking code.